MAHA KUSALA YAMA INTERNATIONAL MEDITATION CENTRE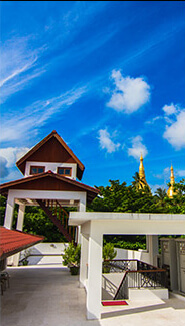 The Maha Kusala Yama International Meditation Centre is housed in a multi-story building. In part of the basement is located the refectory cum classroom for the nearly 30 young novices cared for by the Centre. On the first floor are offices and an area for receiving visitors.
The second floor consists of the main hall, in the center of which is a four-sided Buddha of white jade made in Myanmar. On the north of this 12-ton statue is Sakyamuni Buddha; on the other three sides are three Buddhas of the past: Kanakamuni (south); Kakusandha (east); and Kassapa (west).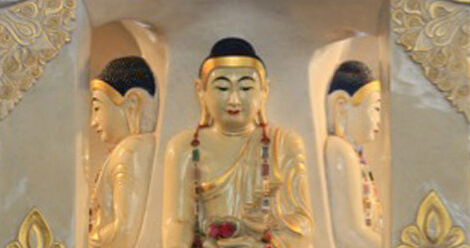 The third floor is bordered by 108 relic stupas and furnished with tables and chairs of various styles, creating a lively Zen ambience; this is where Master Hsin Tao receives visitors.
On the top floor, which affords a fine view of the nearby Shwedagon Pagoda, is Master Hsin Tao's private meditation room.